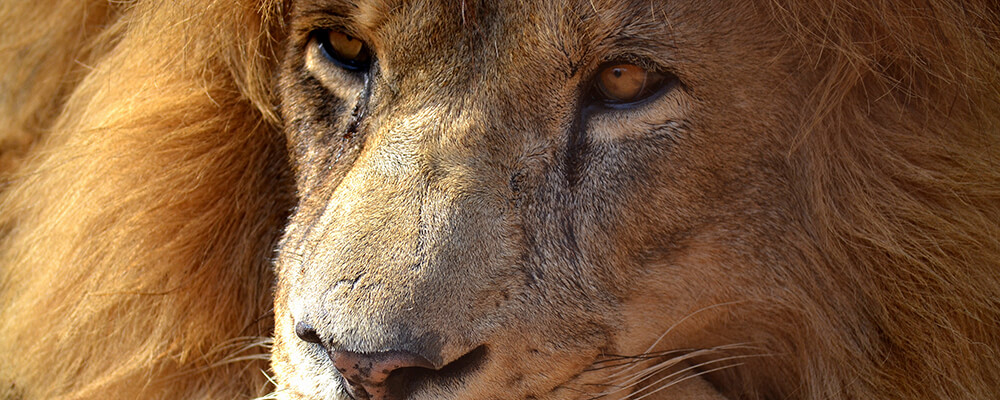 Turners Spring er et af Serengetis mere afsondrede områder. Et fantastisk safariland og et af de bedste områder i den tørre sæson fra juli til december. Dette ikke engang grundet de usædvanligt smukke omgivelser med akacietræer, savanne og smukke kopjer. En kopje er et gammelt afrikansk ord for "Lille hoved", og er en betegnelse for store sten eller afrundede små-bjerge på den afrikanske savanne.
Men ved Turners Spring er der en stor bestand af residente dyr, dvs. den del af Serengetis dyr, der ikke migrerer. Her finder vi løvefamilier, hyæner, geparder, leoparder, flodheste, zebraer, antiloper, bøfler, giraffer og gazeller.
Serengeti Lion Project
Serengeti Lion Project følger faktisk primært løvefamilierne i Turners Springs. Direktøren for Serengeti Lion Project, Craig Packer, skriver at:
"Lions roar the most in seasons of abundant prey, as nomad lions or could be lured to filch from their store. Roaring informs the strangers the number of lions that live in a particular territory and in which they are currently. Roaring as well informs companions what is taking place in the pride. Every sex is very territorial; the Males are constantly on the watch to keep away other males whereas the lionesses are violent to any strange female lions that cross into their territory."
Turners Springs er opkaldt efter Myles Turner, chefranger i Serengeti fra 1956 til 1972. I den periode var krybskytteriet ude af kontrol, og hele det gigantiske økosystem var truet af urbanisering mv. Norman Myers har skrevet følgende om Myles Turner:
"Myles Turner characterized the Serengeti. Other people visited it, but he was a portion of it; other people observed it, he well knew it; other people analyzed it, he fully understood it; other people enjoyed it, but he really loved it."
Og selveste George Schaller (Stones of Silence og den navnkundige Snow Leopard om Dolpo i Nepal) brugte fire år i Serengeti, hvor han blandet andet skrev:
"Lions roar mainly at night and usually roars are uncommon before 5.00pm as well as 8.00am. The Roaring announces the lion's presence and in a way denotes ' I Am Here' and in this way has a number of capabilities as a long range signal. Initially, it enables lions to find one another, even though their tendency to disregard calls makes this rather challenging. Once, for instance a male lost eyesight of its lioness that he was pursuing. He roared yet did not receive any response and ultimately traced her by her scent. Secondly, roaring allows lions to prevent contact, by, for example, defining the pride territory. Thirdly, roaring raises the physical presence other wild animals by making it more noticeable. During aggressive encounters roaring could help to frighten their opponent. Lastly, communal roaring, similar to most social efforts could help to reinforce the bond of the pride."
Så det er bare med at opleve Turner Springs, hvor der ligger få safari lejre, hvorfra man kan opleve Serengetis dyreliv.
Du kan selv opleve Turner Springs på safarirejsen til Serengeti og Zanzibar badeferie. Klik her og læs mere om Turners Spring.